Welcome to RISE Botanicals
RISE has developed a new line of delicious adaptogenic beverages, RISE Botanicals, using the same fanatical approach to better-for-you beverages we're notorious for.
What's the Difference Between RISE Kombucha & RISE Botanicals?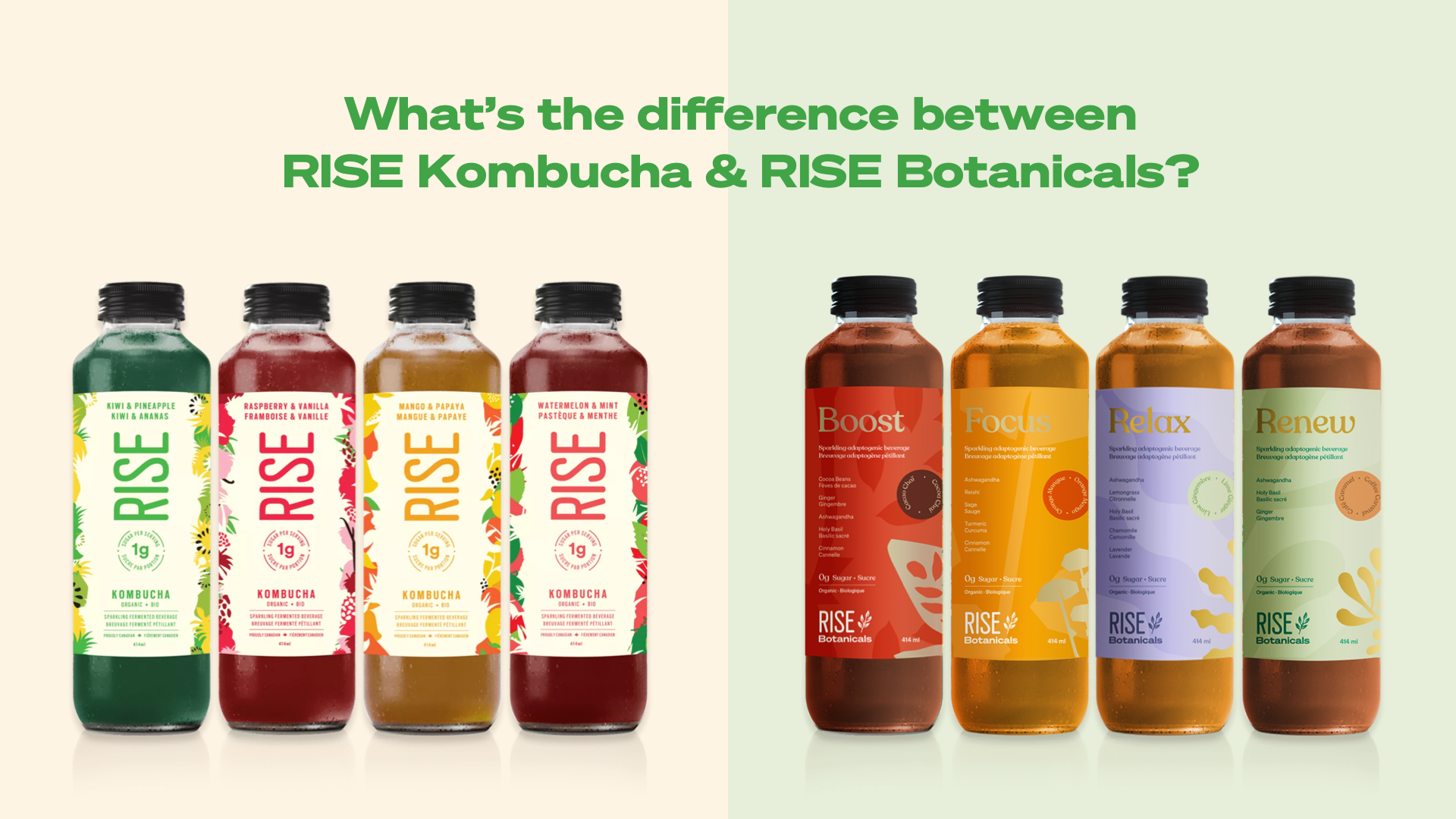 Our new RISE Botanicals line is not a kombucha, but rather a sparkling beverage infused with adaptogens that aid our bodies in reacting to or recovering from both short and long-term physical or mental stress. Some also boost immunity and overall well-being.
Kombucha is a sparkling beverage made by fermenting tea and sugar with a symbiotic culture of bacteria and yeast (SCOBY). Kombucha comprises living cultures, organic acids, and antioxidants that help digestion and support the immune system. Real kombucha (like RISE Kombucha) is raw, unpasteurized, and filled with good bacteria and yeast.
What Are Adaptogens?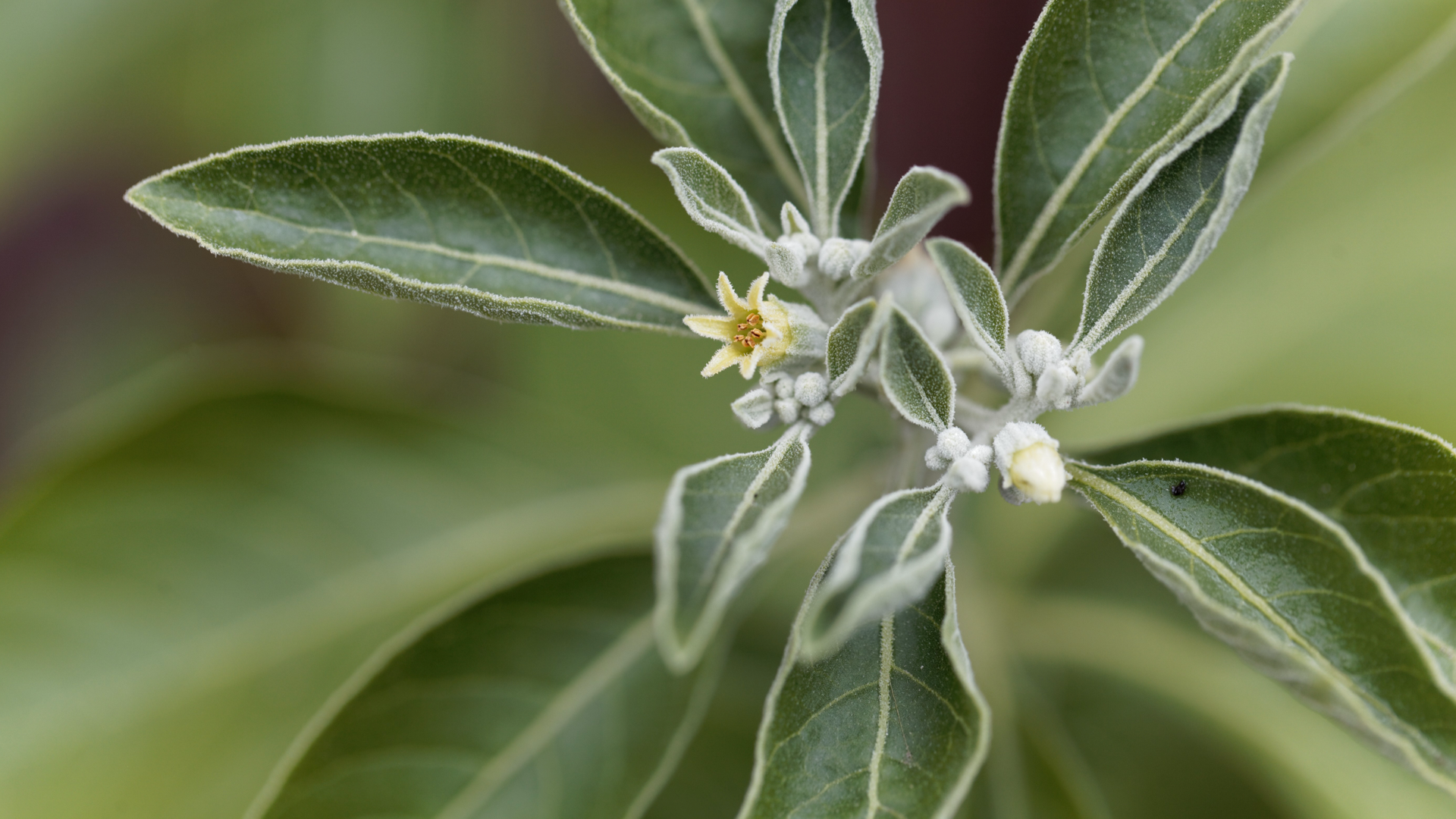 Adaptogens are herbs and mushrooms that support our bodies in reacting to or recovering from short and long-term physical or mental stress. Some Adaptogens are also known to boost immunity and overall well-being.1
"The inspiration for our adaptogens came from everywhere; it started obviously by regrouping plants related to each function, with flavour taken under consideration," explains RISE's Research and Development Director Kelly Gallego. RISE Botanicals are infused with various adaptogens, depending on their function, such as ashwagandha, holy basil, reishi and lavender.
"Once the function was selected, the best adaptogenic herbs such as lavender and chamomile were added to reinforce the function. Adaptogens have quite a specific taste, which is why I wanted to be sure to select those which are delicious, ensuring accessible beverages for everyone."
To learn more about our star adaptogens, click here!
Which RISE Botanicals Flavours Are Currently Available?
It took a few rounds of formulas to develop our stellar lineup of easy-to-drink beverages that fit every lifestyle that's not only tasty but healthy too! Currently, there are four RISE Botanicals flavours ready for you to enjoy, each with its own benefits. Which will you try first?
Want to get back on your feet and start fresh no matter the time of day? Treat yourself to a bottle of Renew and its rejuvenating blend of coffee and caramel.
Star adaptogens: ashwagandha, holy basil, and ginger.
Have a deadline to meet, a project to file, or feeling scattered? Take a sip of Focus and enjoy its refreshing taste of mango and orange that will help you concentrate on whatever lies ahead.
Star adaptogens: ashwagandha, reishi, sage, turmeric, and cinnamon.
When your brain starts feeling foggy or motivation lags, grab a Boost! Its delicious cocoa and chai taste will bring you energy so you can be on top of whatever lies ahead.
Star adaptogens: cocoa beans, ginger, ashwagandha, holy basil and cinnamon.
In need of a well-deserved break? Sip on Relax, a refreshing lime and ginger drink to chill the mood. The calming flavours will help you relax so you can enjoy a moment of calmness.
Star adaptogens: ashwagandha, lemongrass, holy basil, chamomile and lavender.
Where Can You Find RISE Botanicals?
For now you can find our RISE Botanicals at Lufa Farms, Avril and a variety of natural food stores across Canada. Contact your local store to find out first if they carry the product.
https://www.healthline.com/health/stress/smart-girls-guide-to-adaptogens#TOC_TITLE_HDR_1