Buying Kombucha in Ontario
Who is RISE Kombucha?
RISE Kombucha is Canada's most popular kombucha and the only nationally-available Canadian kombucha.
Our high-quality, tasty beverages are loved by Canadians far and wide including the tiniest Ontario suburbs to downtown Toronto, and we are really proud of that!
Ever since we brewed our first kombucha back in 2008, our mission has been to brew unique, quality beverages that awaken your senses. As RISE has evolved, we've mixed traditional brewing methods with modern techniques to create delicious new flavours and recipes with high-quality, organic ingredients.
Whether it's Blueberry & Maple or Orange & Turmeric, every bottle of RISE is made with filtered water and the freshest ingredients, and every batch undergoes over 100 tests to ensure the best quality.
Your health is important to us and we want to encourage everyone to live a healthy, balanced lifestyle by incorporating RISE into their daily routine. We believe that begins by looking after yourself – did you know that 70% of the immune system is housed in the gut?
RISE Kombucha is packed with living cultures, antioxidants and organic acids – perfect for a healthy gut and digestion1https://www.healthline.com/nutrition/8-benefits-of-kombucha-tea. But that's not all; our kombuchas taste amazing, too! After one sip, you'll see why we're Canada's favourite kombucha.
See where you can find a bottle of RISE in Ontario!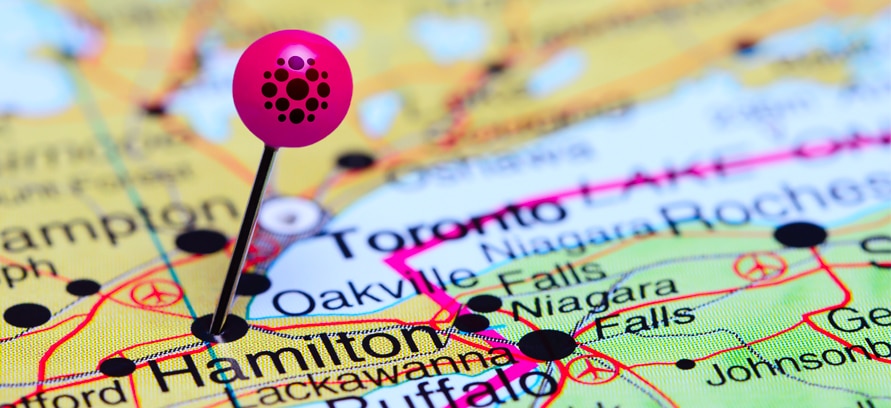 What is Different About RISE Kombucha?
RISE is far from your average kombucha. By packing in all of the goodness you'd expect from kombucha while still putting as much effort into ensuring flavour-forward beverages, RISE makes for a healthier and tastier alternative to sugary drinks.
We are Canada's most popular kombucha brand and have been passionately spreading the benefits for over ten years. As we have grown, we continue to brew in state-of-the-art facilities and create new flavours that you'll love!
Each bottle of RISE Kombucha is made with organic green, white, black, or oolong tea, and raw, organic and unrefined cane sugar. Better yet, all of our delicious flavours are brewed using only the highest-quality, natural ingredients!
It's organic, vegan, & gluten-free.
We are dedicated to brewing the best organic kombucha and we have developed a proprietary brewing method that guarantees alcohol remains below 0.5% alc/vol throughout the product's shelf life when stored at 4°C.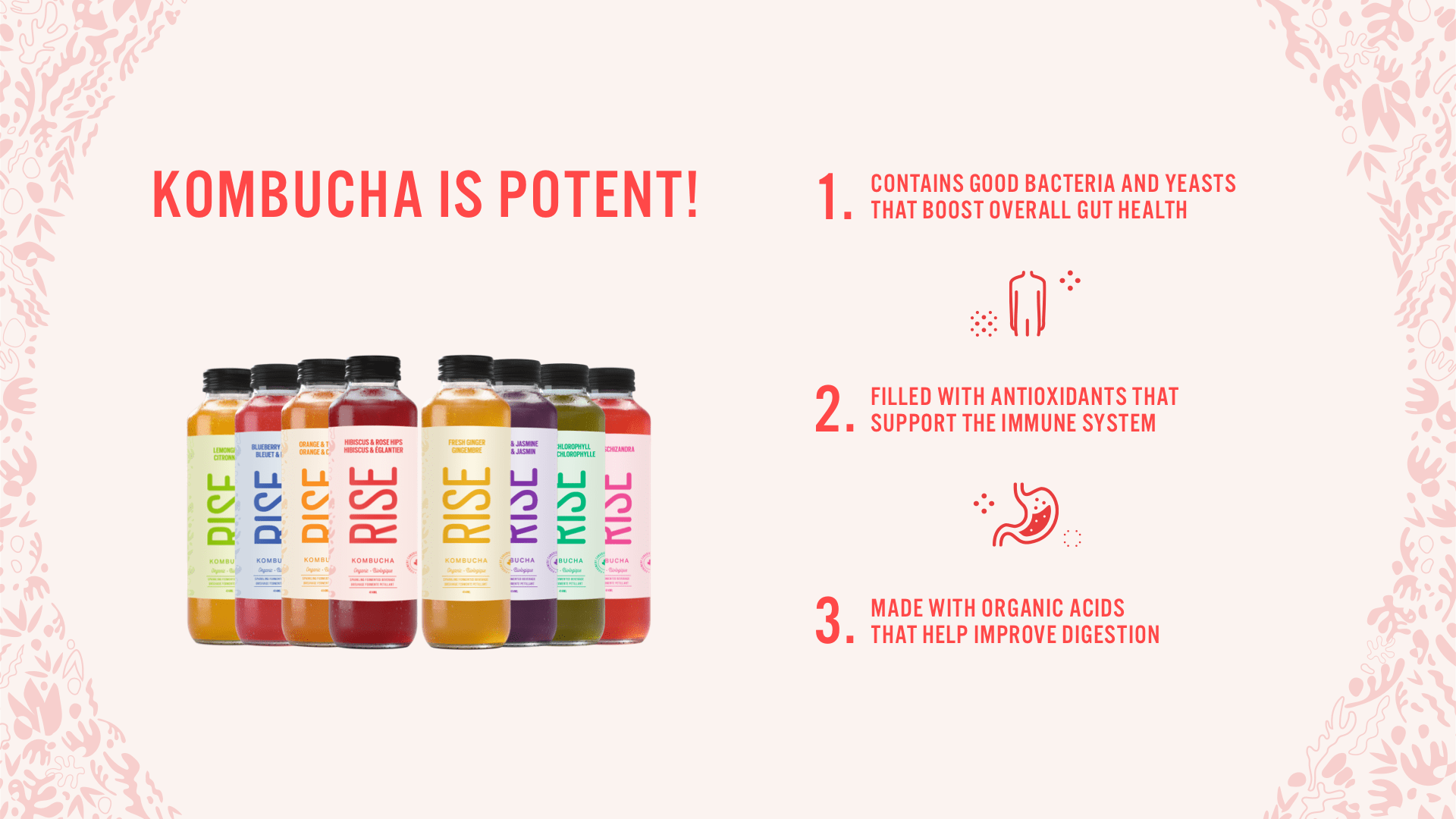 Which Flavours Are Available in Ontario
RISE is proud to use organic ingredients to brew our delicious kombucha flavours. All fruit and vegetable juices are fresh and organic and are pressed internally. The colours come 100% from the ingredients we use when brewing.
Classic Kombucha
Our classic kombuchas are made using raw, organic, unrefined cane sugar for the fermentation process. All eight delicious flavours are available in Ontario:
Hibiscus & Rose Hips
Fresh Ginger
Lychee & Jasmine
Mint & Chlorophyll
Orange & Turmeric
Blueberry & Maple
Lemongrass
Rose & Schizandra
Whether you want to give your digestion an added boost with RISE Fresh Ginger or you'd prefer RISE Orange & Turmeric for a refreshing superfood power-up, all of our beverages are packed with maximum taste and potency.
Discover our full range of Classic flavours.
RISE 1g Kombucha
RISE 1g is our new collection of kombucha that is lower in sugar but high in taste. Made from fruit juice freshly squeezed on-site, RISE 1g contains no residual sugar and is suitable for ketogenic diet followers!
From the light and refreshing Watermelon and Mint to the tropical punch Kiwi and Pineapple, you can pick up all of our fruity, tropical flavours in Ontario:
Watermelon and Mint
Kiwi and Pineapple
Raspberry and Vanilla
Mango and Papaya
Discover our full range of 1g flavours.
Where to Buy RISE Kombucha in Toronto & across Ontario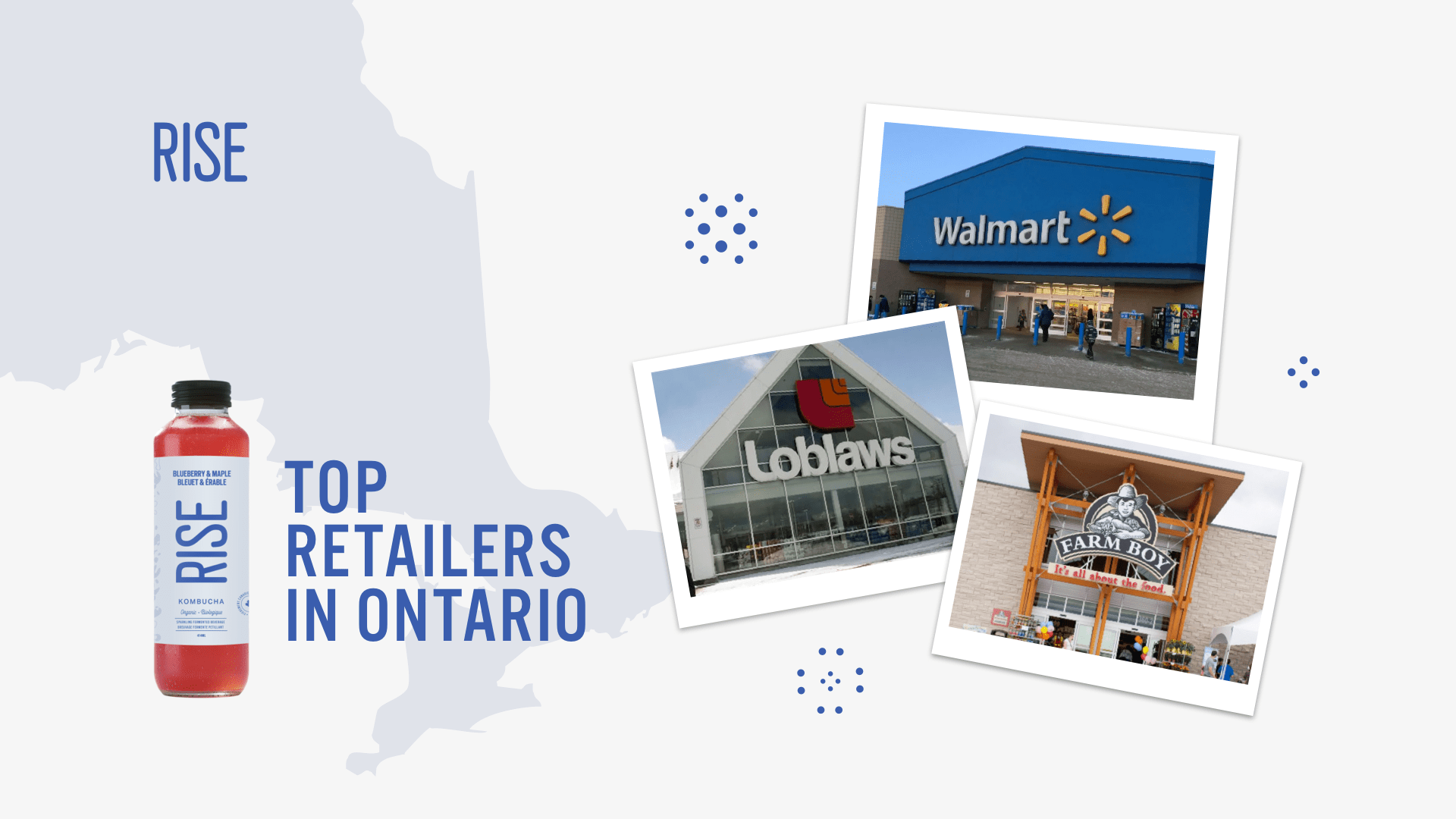 RISE Kombucha is sold in convenient 414ml bottles and 1L bottles across Ontario. Pick up a bottle in the major cities, including Toronto, Ottawa, Mississauga, Brampton, and Hamilton, or find it in independent sellers housed in the smallest of suburbs.
You are never too far away from a refreshing bottle of RISE Kombucha, and you can typically find them in grocery stores, cafes, restaurants, and bars! If our kombucha is flying off the shelves too fast for you to get your hands on, you can order RISE online from many retailers.
Where to Find Our Classic Kombucha in Ontario
Our classic kombucha is available in all of Ontario's most popular supermarkets, including Metro, Sobeys, Walmart, and Loblaws. It is also found in natural food stores, including Farm Boy, Foodsmiths, Noah's Natural Foods, and Whole Foods Market.
You can grab a bottle when you're out for food and drinks with friends and family, too. Many cafes, restaurants, and bars in Ontario stock our tasty kombuchas. Selection may vary.
Where to Find RISE 1g Kombucha in Ontario
RISE 1g is our new low sugar alternative to our classic kombucha range. Like our classic kombucha, RISE 1g is found at many retailers across the province.
With only 1g of sugar per serving, the beverage is more commonly found in health-conscious establishments, including Commisso's Fresh Foods, Battaglia's Marketplace, Farm Boy, Healthy Planet, Tiano's Organics. Still, it is found in many major retailers, including Walmart, Metro and Shoppers Drug Mart, too!
Take a look at where you can find a bottle of RISE in Ontario. or click here if you're looking for where to buy kombucha in B.C.